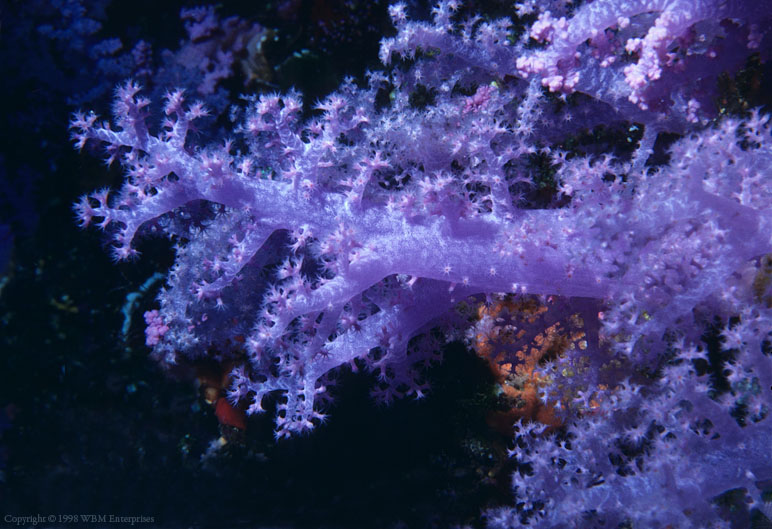 One of the beautiful ice-blue and rose Soft Corals, giving the name 'Great White Wall' to a deep wall at Taveuni, Fiji.
Somosomo Strait, Rainbow Reef, Taveuni, Fiji - Depth 100 feet or 30 meters
*At depths of 100 feet or more, strong currents sweep along a near vertical wall, enabling a great colony of Soft Corals such as the above to thrive. The filtration of colors causes the wall to appear white, hence the name 'Great White Wall'. To a scuba diver, the appearance is of this wall unreal, as if you are moving through an underwater fairyland.